If You're an Entrepreneur..
you probably have this persistent feeling that your business ought to be performing at a higher level than what you are experiencing.

The reminders may show up in many different forms:
It's not making enough money / you're not making enough
It consumes too much of your time; it runs you, rather than you running it
People problems
If anything must get done, you feel like you are the only one you can depend on
Lack of clear direction
You feel like you are spinning your wheels and can't gain traction
The Entrepreneurial Operating System®
is a system, based on experience rather than theory, designed to enable entrepreneurs and their leadership teams to get what they want from their business. This simple, proven system is designed to give you more control over your company and to build a healthy, functional team that communicates really well. When fully implemented, EOS will enable your entire organization to understand exactly where they are going, what each person's role is enabling your business to grow, your team to flourish and enabling you to experience greater balance in your life.
Video clip – The EOS Story – Helping Entrepreneurs Get What They Want
Implementing EOS
EOS is a holistic system of tools integrated into a process that enables entrepreneurs and their leadership teams to lead their organization and manage all the moving parts of the business, regardless of the type of business. Implementing EOS is about mastering a particular way of operating your business on the journey to becoming strong in what we call The Six Key Components™ every business has:
Vision
– Everyone in the organization is crystal clear on where the organization is going and how it will get there
People
– In order to achieve your vision, you must build an organization composed of great people. The definition of "great people" is different for every organization, but surrounding yourself with great people will enable you to build a culture of success from top to bottom throughout your organization
Data
– Learn to operate your business from a handful of objective numbers, rather than a set of feelings or opinions from employees. The numbers give you a pulse on what's really happening in your business as well as a better tool to predict.
Issues
– Learn to identify and solve the issues that impact your company in a way that is open and honest. Stop developing efficiency-killing workarounds to avoid dealing with the issues. Face your issues head-on and solve them.
Process
– Create consistency and scalability for your business by identifying and documenting the handful of core processes that are key to your business.
Traction
– Bring discipline and accountability to your organization so that your team executes really well. Stop spinning your wheels and advance toward your vision.
---
Tim Stoll – My Story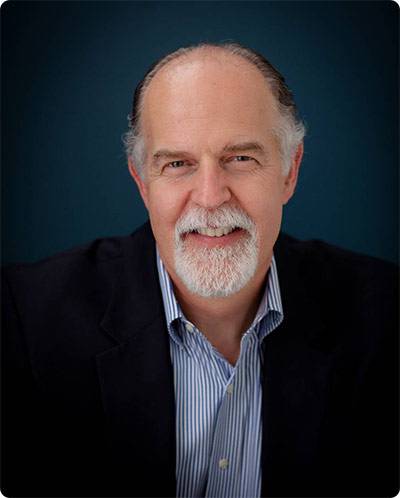 I'm an escaped chemist.
I say "escaped" because I was trained as a chemist, Ph. D and all, but working in a laboratory did not suit me. For the first part of my career, I worked in the business side of the chemical industry where I learned the value of systems, processes and planning. Most of my experience was in the area of catalysts for plastics that have so many uses in our lives.
I ran business units within a large corporation – sort of like running a small business inside of a corporate framework.
After more than 20 years, I left the corporate world to build my own business, working with local entrepreneurs and offering business coaching and peer advisory board services as part of The Alternative Board community.
Even though my entrepreneur clients would set goals for themselves, they found it difficult to keep focus on their goals throughout the year. I looked for a system to help make their goals more "sticky" and when I read
Traction
, which describes EOS®, the Entrepreneurial Operating System, I realized this was the system I'd been looking for. So I became a Professional EOS Implementer to help entrepreneurs and their leadership teams gain traction, achieve their goals and get more out of their businesses.
Just like a catalyst is a little bit of something injected into a chemical reaction to enable a chemical reaction with lower energy input, so as an EOS Implementer, I'm injected into a leadership team to help them implement EOS without spending nearly as much energy as if they tried to do it on their own.